Featured
New Guidance from Rome
FAITH magazine hails the arrival of the new Directory of Catechetics. This is important – indeed essential – for our Catholic schools. It updates and affirms the previous Directory, and issues some useful and practical guidelines for those charged with teaching the Catholic Faith.
In particular, the Directory tackles a topic much discussed in the West today. Are men and women different? Should we speak of the two sexes as being different from one another? Are we allowed to teach the facts of biological differences between males and females?
Read More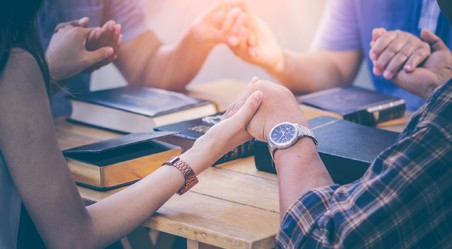 The New Evangelisation: how are we to do it?
Philip Trower explores ways of communicating the Faith
Some of the things our Holy Father, Pope Francis, has been saying since he became Pope about the way the faith should be presented and taught as a preamble to the new evangeliation have unquestionably ruffled a few feathers. However, I have increasingly come to think that there would be less misunderstanding if more people were aware of a development that has been taking place in the Church's thinking and teaching on this subject over the last fifty years. This development seems to have begun at the time of Vatican Two, and, in a modified form, has been accepted by subsequent popes and episcopal synods. But only, I would say, in the last few years have a significant section of the theologically-minded faithful become aware of it.
Read More