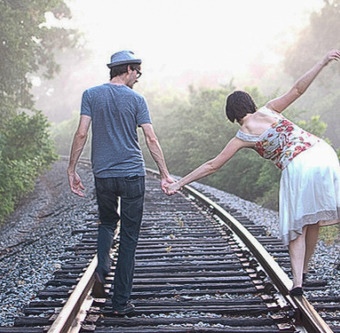 Interview A new saint from Krakow
Malgorzara Brykczynska – Gosia to her friends - is a woman with a mission. Born in Britain of Polish parents, she is a former nursing tutor at London's Great Ormond Street hospital, has also taught philosophy in the USA, and is the author of several books. And her current mission is to make known the story of remarkable new Polish "Blessed", a wartime heroine and close collaborator of St John Paul II.
The story of Hanna Chrzanowska is important not only in its own right, but because of the light it sheds on St John Paul's remarkable leadership of the Church in Krakow in the difficult days under Communism, and the message that this has for our own day.
"People gathered around John Paul – there was a unity unimaginable today, people working together on all sorts of projects, things that needed doing" Gosia reflects. "They supported each other spiritually. It wasn't that these people carried their religion on their sleeve – in fact, there was a strong sense of privacy, very necessary under Communism. But there was this deep understanding and sense of common purpose.
"I have a particular interest in the story of Hanna: my great-aunt knew her – they were much the same age and went to the same nursing school, so there was a bond. But above all, Hanna's story is an inspiration for people today and that's why it is worth telling."
Nursing
Hanna Chrzanowska was beatified on April 28th, 2018, at the shrine of Divine Mercy just outside Krakow. Her story begins in 1902 when she was born in Warsaw. The family was old-school landed gentry: patriotic, well educated, orientated towards a sense of service to the community. They moved to Krakow in 1912 when her father was appointed a professor at the Jagnellonian University. On the outbreak of World War I Hanna became a teenage first aid volunteer. She had always wanted to become a nurse, and after the war ended, in the newly independent Poland, she was able to join Poland's first-ever school of nursing, founded by the American Red Cross in Warsaw.
A successful student, Hanna was then chosen to go to Paris as part of a pioneering group studying community nursing, and on her return, to help start new nursing school in Krakow.
Taking her faith seriously
"She later wrote that it was during her time in Paris that she began to take her faith seriously, to have a real relationship with Christ " Gosia notes. "And when she returned to Poland it was as a deeply committed Catholic who saw everything in that light. Her personal relationship with Christ was bound up with her nursing vocation."
In the inter-war years, the nursing school at Krakow flourished, as did a professional publication for nurses, which Hanna edited through the 1930s. With the outbreak of war in 1939, everything changed. Under German occupation all universities and colleges of advanced education were closed. Hanna's professor father was arrested along with other staff at the Jagnellonian University and he died in Sachsenhausen concentration camp.
Children
Living with friends – the family home had been part of the university and was now banned to them – Hanna, worked with a committee established by the Poles to help people made homeless by the war, and cared for children separated from their families and for orphans. The Jewish children were in particular danger – it required tact and secrecy to find them safe homes.
In a book published to mark Hanna's beatification, Gosia explained "The children she was protecting did not know who had placed them with their new families or in safeorphanages. Neither did the institutions and families ask probing questions". If Hanna's involvement with saving the children had been discovered, she would have been executed, along with her workforce.
Christmas banned
After the war, Poland was effectively under a new occupation as Communism was imposed with the backing of the USSR's Red Army. Even nurses and their teachers were forced to attend lectures in socialism and new structures were imposed which made home nursing – which had been Hanna's speciality – difficult. The sick and elderly were increasingly bereft of care. Meanwhile in the hospital where Hanna was based, it was announced that there could be no Christmas celebration for the nurses as it was a religious feast: against regulations, back in the nurses' accommodation, Hanna organised a Christmas supper, decorating the tables and organising the singing of traditional carols.
In the 1960s, seeing the needs of the housebound and elderly, Hanna went to the Bishop – Karol Wojtyla – and it was with his support and encouragement that she began what was to be her major achievement – the creation of a network of volunteers who visited people in their homes to give companionship and nursing care.
Housebound and handicapped
"My great-aunt, at the suggestion of the Bishop – later St John Paul – contacted Hanna and got involved" Gosia notes "My cousin, her daughter, had a telephone – that was rare in Poland at that time – so they were able to do a lot of the organising for the retreats and get-togethers that Hanna arranged for lonely and housebound people. There was the difficulty of getting transport – they needed cars with four doors, so as to be able to get handicapped people in and out. Under Communism, everything was difficult and complicated – but they had these gettogether days for people who would otherwise be marooned at home, seeing no one."
Gosia's great aunt, Alexandra Dambska, was herself something of a heroine, and is honoured by the Jewish authorities as Righteous Among the Gentiles for her rescue work with children in the war years.
Gosia likes to quote Hanna Chrzanowska's words to nurses "What dignity belongs to our profession! Christ in us serves Christ in the other person". In today's Europe, where the inherent dignity and value of every person is challenged by a culture which accepts abortion and euthanasia, the beatification of this remarkable nurse sends an inspiring message.
Notes:
Gosia Brykczynska's book on Blessed Hanna, COLOURS OF FIRE, is available from Amazon Joanna Bogle is Editor of FAITH magazine