Featured
Follow the money. The movie Fifty Shades of Grey grossed $76m in its opening weekend. That was in the United States alone. In 56 other countries, including the United Kingdom, it also topped the box office charts. The film is produced by Universal Pictures. Universal is owned by Comcast, the largest broadcasting and cable company in the world by revenue. Last year the firm's chief executive, Brian Roberts, received a pay packet worth nearly $41m.
Read More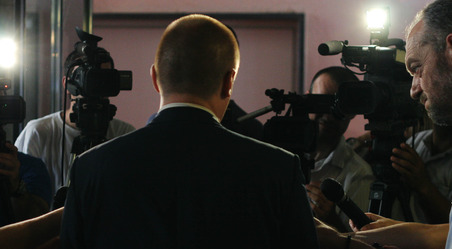 Science tells us that the unborn child is a human being. Take a look at the photograph on the right. That is the face of a child in the womb. Only three months old and yet his or her tiny face tells us all we need to know; it is the face of one of us! Indeed, if this little one is not human then no one is human.
Medicine tells us that the unborn child is a human being. From the day of our conception, our unique DNA and genetic information are set down. Within our first month of life our hearts are beating with our own blood. We have eyes, ears and a tongue. Our arms and legs are beginning to push out.
Read More