Featured
Marian devotion is central to the Church, and to Catholic life and culture. Mary's central role in God's plan from "the beginning" places her at the core – literally at the heart– of the Church and the life journey of every Christian.
Every era has seen additions to the great Marian shrines of the world, and also renewal of old ones. Today, Lourdes attracts millions of pilgrims annually – to our Medieval ancestors it was unknown. In England, Catholics of the Victorian era knew of Walsingham only as a shrine destroyed under Henry VIII – today it is a major part of Catholic life, renewed afresh in this 21st century having been revived in the early years of the 20th.
Read More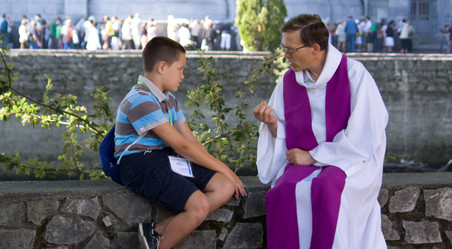 In Czestochowa, the Marian shrine that is Poland's spiritual heart, is an oversized statue of a priest who at irst glance seems to have no arms. One has to walk around it to realise that his hands are tied tightly behind his back. At the foot are the simple words 'Bl. Jerzy Popieluszko, 1947-1984'. For Poles, this needs no more explanation. The tens of thousands of pilgrims who come to this place know exactly who he was and why he died.
Read More