Featured
The timeless Mass
Every Mass takes place across the boundaries of time. Every Mass is one with Christ's one sacrifice on Calvary, every Mass unites us with the saints in Heaven and hence with eternity. Every Mass is "the Mass of all ages".
Of course, each Mass also has its fixture here in earth: 8, 9 and 11.15 am, on Sunday at St Awfully Ordinary, Parknshopcity, or whatever. The church may be a glory of 19th century gothic revival, or a fearsome 20th century blend of concrete and children's artwork, or perhaps an echoing ancient building in some part of Europe where the Faith was not lost in the religious trauma of the 16th century but now seems to be receding fast in the face of the secularism of the 21st. But the Mass, wherever it is, is always and everywhere the Mass of all time.
Read More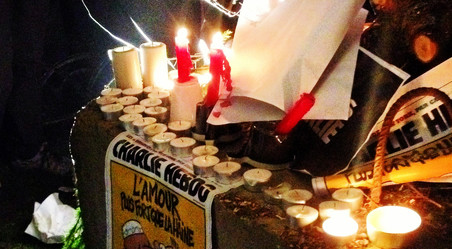 After the appalling atrocity in Paris, ordinary people, from all walks of life, appeared at impromptu rituals by the wayside. It was very moving to see them light candles and bring flowers to the scenes of the tragedy or to national monuments. At the same time, I could not help but notice the improvisation and the impoverishment of what they were doing. It was very much 'pick'n'mix and' make it up as you go along'.
Read More