Featured
Blessed Clemens von Galen died 70 years ago this month, in March 1946. His early life seems so remote from anything today that in many ways it seems almost hopeless to suggest him as a role model for today's bishops. He was born in 1878 into one of Germany's old aristocratic families with a tradition of service in both Church and nation. His boyhood – the ninth of eleven children – was lived in the tradition of his ancestors, in a castle lacking modern comforts and a countryside with a beauty untouched by motorways, pylons or aircraft noise, where the motor- car was unknown.
But as a bishop, he has plenty to teach us. He had been an early opponent of the Nazis, denouncing their racial bigotry, their obsession with attempting to revive pagan myths to replace Christian worship and their nationalising of various properties belonging to the Church. In 1934, as Bishop of Münster in his own native Westphalia, he fought the government's attempts to impose a national education scheme which taught an anti-Jewish message, and in 1937 he was active, with Cardinal Faulhaber of Berlin, in helping to draft the papal denunciation of Nazi ideas and ideology, Mit Brennender Sorge.
Read More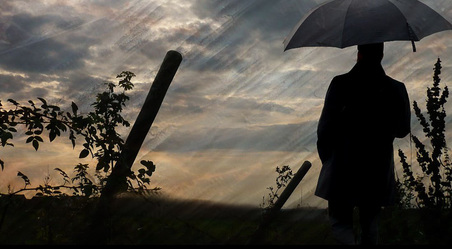 As I have listened to debates and arguments about assisted suicide – many have been reasonable, measured and well considered – something has occurred to me. It is the meaning of the expression, the 'right' to die. Death is not a right – it is a certainty! We are all going to do it. Everything living, which has lived, and which will live, must undergo change and die. Only God is eternal and unchanging. Our profession is to die; our whole life journey a preparation for this final truth. 'Thou owest God a death,' says Prince Hal to Falsta . Simply put, but searingly and inescapably true. 'To die', he says, "is common as to live". The 'right' to die actually means, if we're brutally honest, that some people are seeking the legal 'right' to kill another human being.
Read More