Featured
Marriage is not a structure invented by man. It is not something that merely celebrates and seals a deep human emotion – although it does echo to the very core of our emotional and psychological needs. It is the "primordial sacrament". It is the plan from "the beginning".
Marriage is the union of a man and a woman in a lifelong bond that is a profound echo of Christ's bond with his Church. This is not a bond that can be broken by divorce and "remarriage".
God's dealings with the human race were not – and are not – a series of human mistakes rectified by God with a sort of "tut tutting" at our irritating inability to fall in with his arrangements, and a sighing decision to make the necessary amendments. His plan was always – from "the beginning" - a nuptial plan. "In the beginning" he called all things into being by his spoken word. And from the beginning the Word was there. And in the fullness of time the Word became flesh, and dwelt among us. The Eucharist was, in an important and literally crucial sense, part of it all from the beginning.
Read More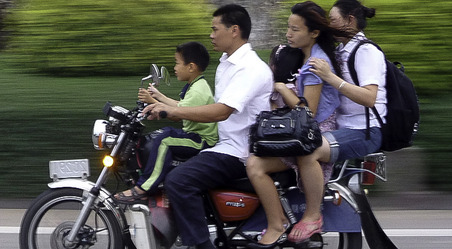 'Each family finds within itself a summons that cannot be ignored, and that specifies both its dignity and its responsibility: family, become what you are.' (John-Paul II, Familiaris Consortio)
We are (grand)parents in a Dutch family. Our children began to go to school in the late 60s of the twentieth century. For us parents, the 1960s were very different from the 1940s when we went to school.
Read More