Glasgow Faith Forum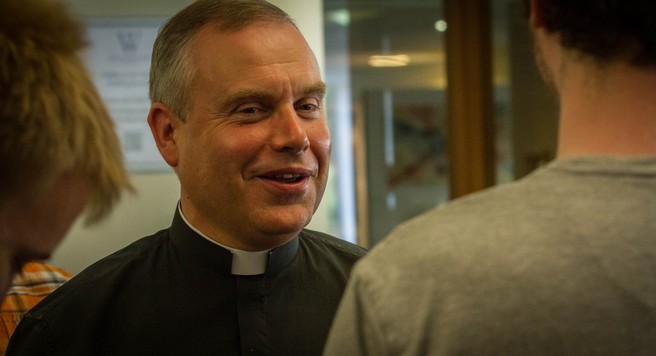 GLASGOW FAITH FORUM 2017
A series of talks for young people aged 16–25
Want to deepen your understanding of Catholicism?
Come along to Glasgow Faith Forum's fortnightly series of talks this autumn!
All young people welcome.
SCIENCE & RELIGION 21st September
Fr Michael John Galbraith
BEING HUMAN 5th October
Fr Nick Welsh
SIN 19th October
Sr Andrea Fraile
JESUS CHRIST 2nd November
Mgr Patrick Burke
THE SACRAMENTS 16th November
Fr Ross Campbell
THE CHURCH 30th November
Mr Derek Lang
OUR LADY 14th December
Fr Jamie McMorrin
> All Thursday talks take place at 7.30 pm in Turnbull Hall, University of Glasgow Chaplaincy, 13–15 Southpark Terrace, Glasgow G12 8LG and are followed by refreshments and Night Prayer. The nearest subway is at Hillhead or Kelvinbridge.
Facebook & Twitter > glasfaithforum Email > glasgowforum@faith.org.uk
JESUS CHRIST IS THE MASTER KEY TO THE MEANING OF THE UNIVERSE